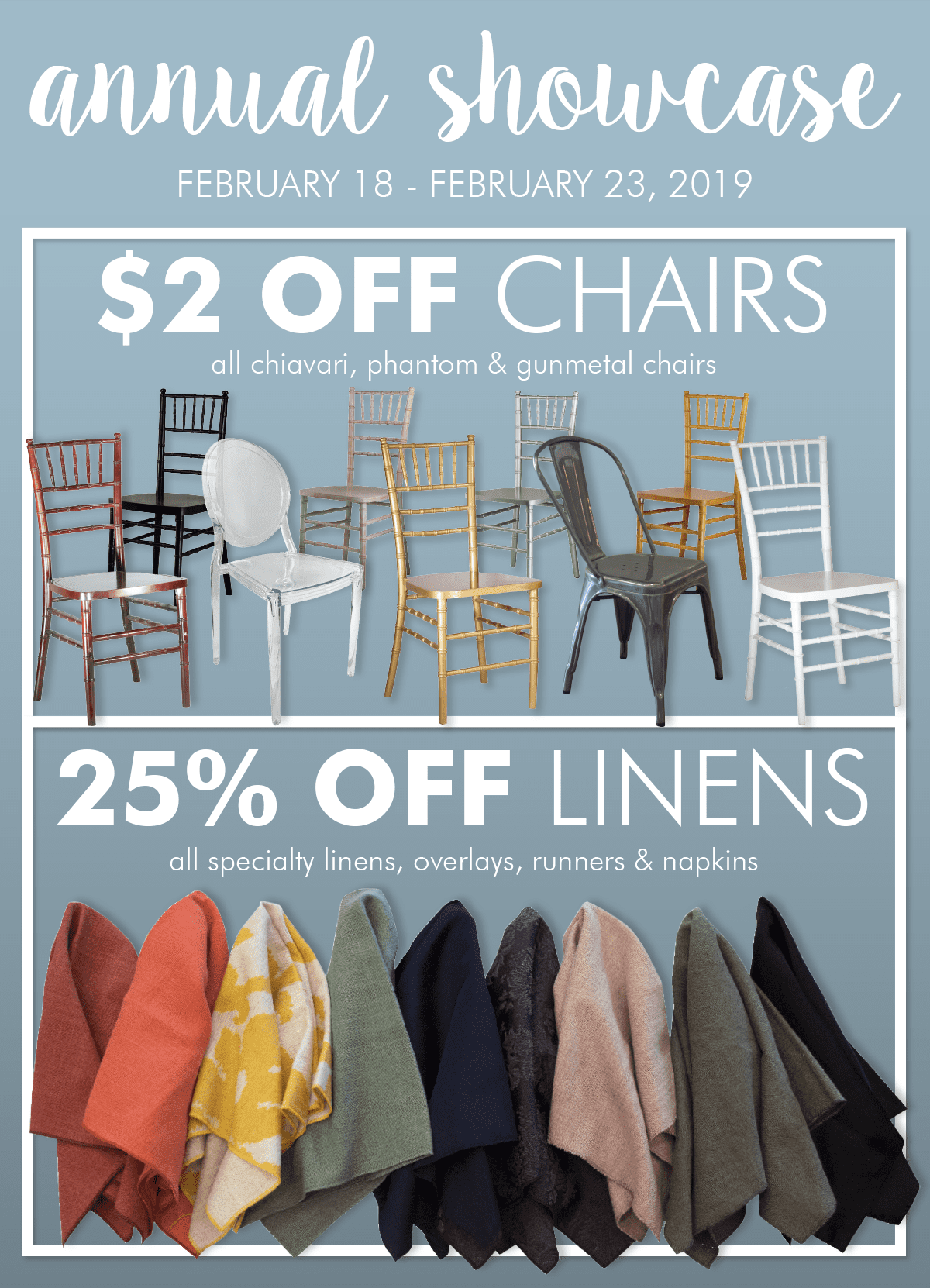 Rent our Chiavari chairs for $5.25 instead of $7.25, rent our Phantom chairs for $12.50 instead of $14.50, and rent our Gunmetal chairs for $9 instead of $11. Rent any specialty table linens, overlays, runners, and napkins and receive 25% off.
This offer is only applicable for events occurring in 2019 and can only be used on a maximum of three orders. All orders must be placed February 18-23, 2019 and you also must mention the Showcase deal while placing your order.
We look forward to working with you on all your special events in 2019!
ROSEVILLE SHOWROOM
8845 Washington Blvd, Suite #140 Roseville, CA 95678
SACRAMENTO SHOWROOM
2418 K Street, Sacramento, CA 95816
RENO SHOWROOM
5350 Capital Court, Suite #111 Reno, NV 89502