We're seeing more and more mixed metals incorporated into table settings as it becomes a big wedding trend in 2017. This styling technique gives your event the perfect touch of glam without being held back by a single color choice. With so many décor options available in gold, silver, rose gold and copper, there are endless combinations for you to create. Here are three popular looks that incorporate mixed metals.
1. Modern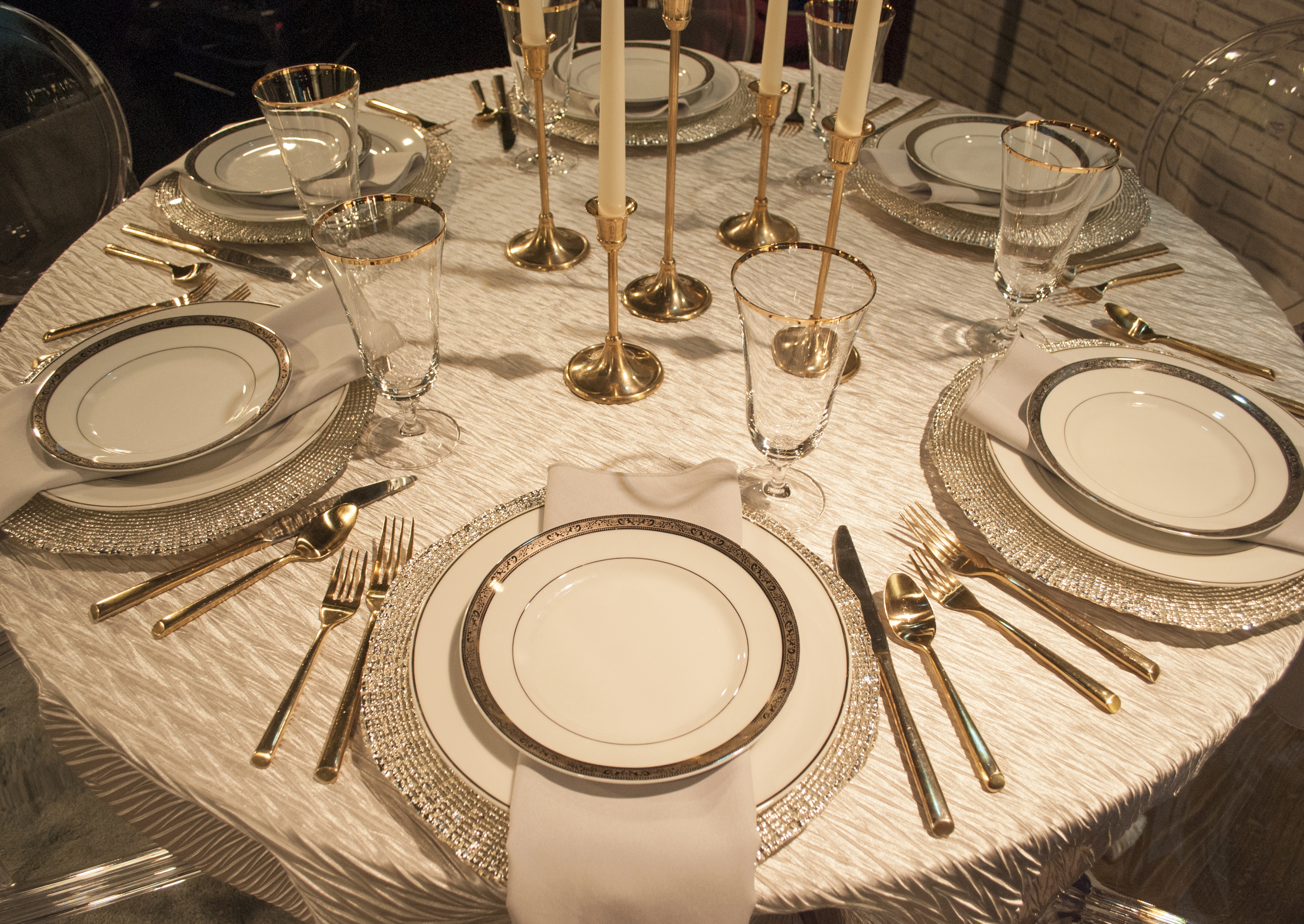 Create a modern look by pairing silver and gold throughout the table using Parker Gold Flatware, Burst Silver Chargers, Gold Candlesticks and Empire glassware.
2. Rustic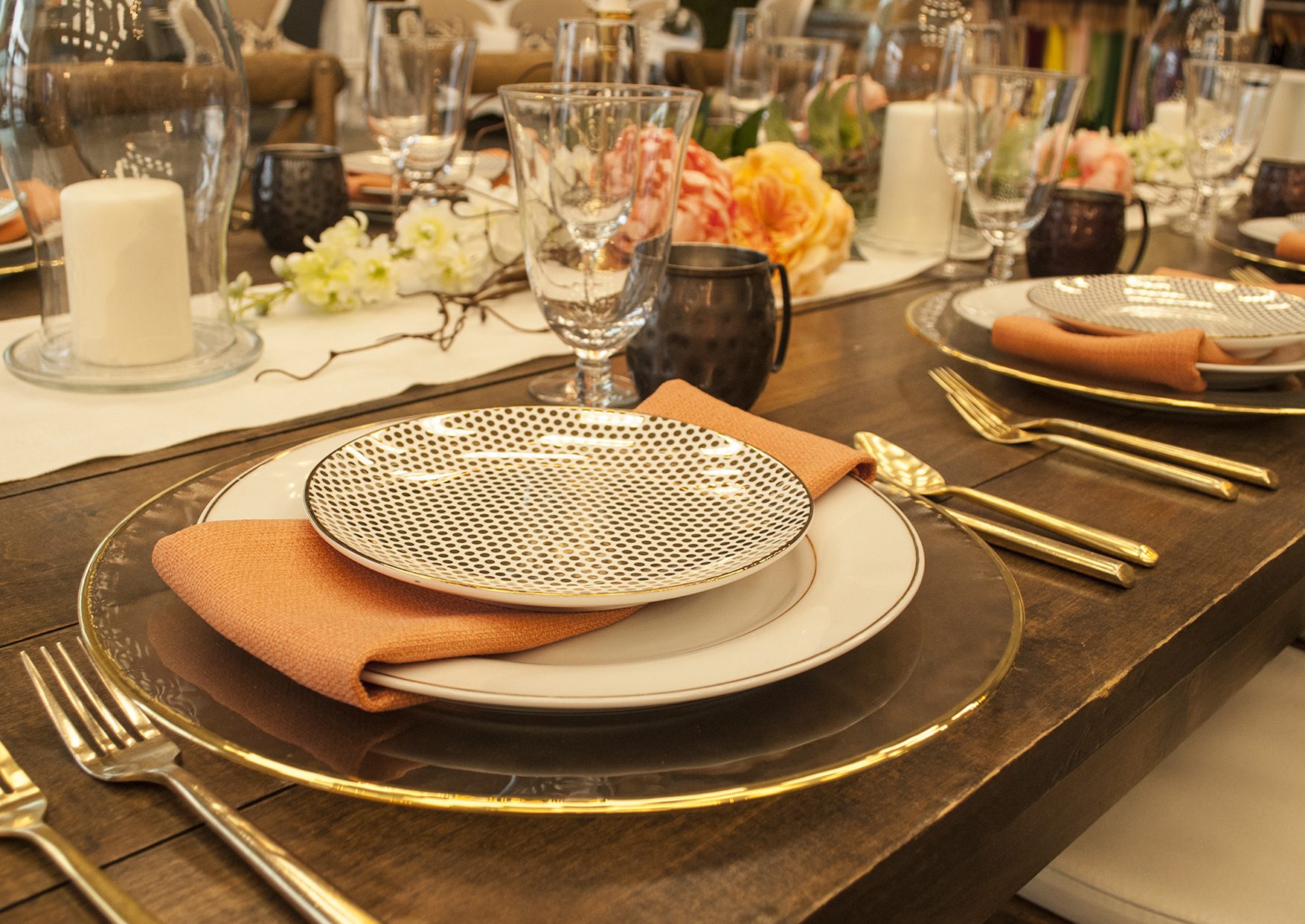 Go rustic with Copper Mugs , Parker Gold Flatware, and Dottie Accent Plate on a Farm Table.
3. Romantic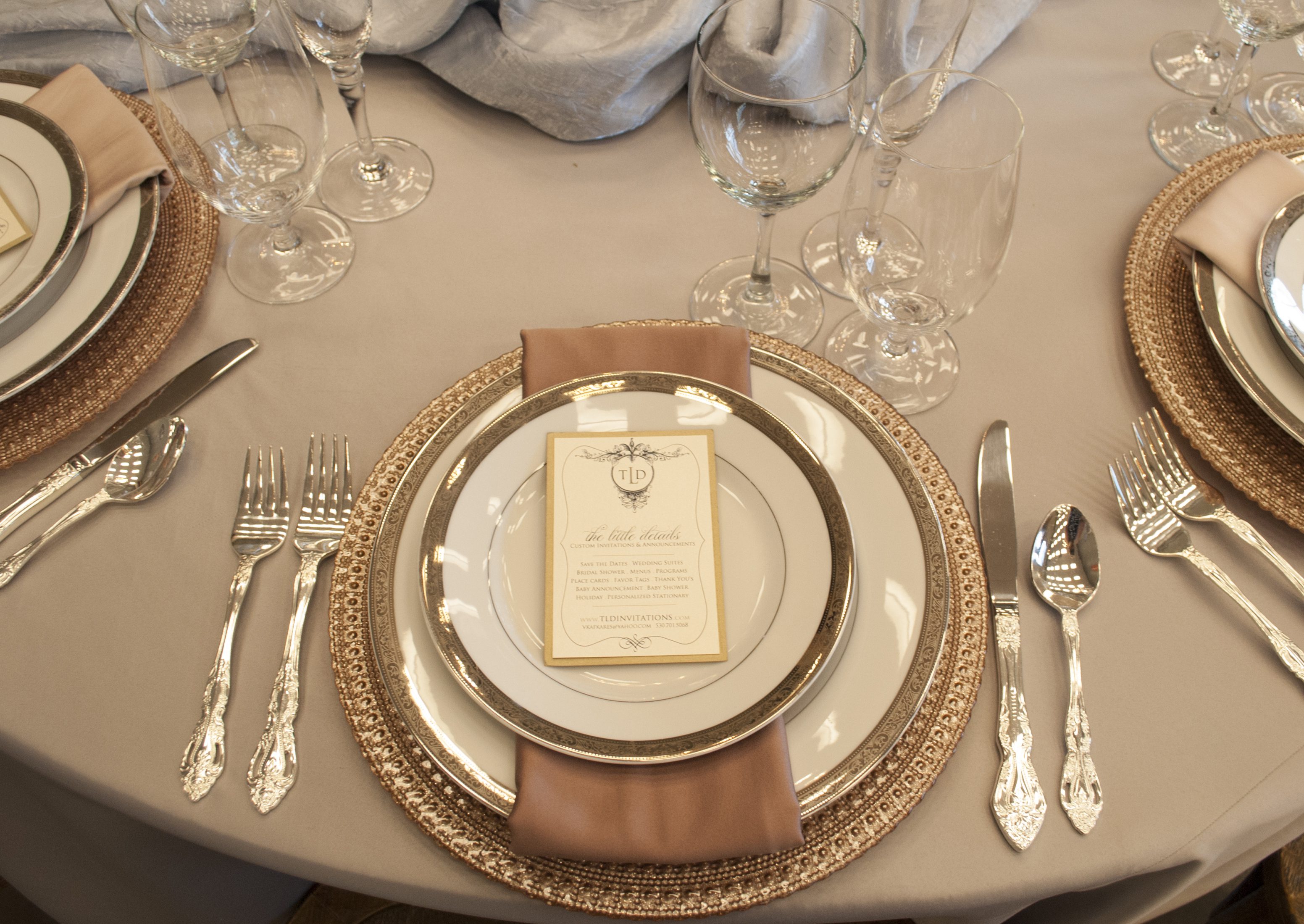 Or make it more romantic by using Ava Blush Chargers with Royce Silver Flatware and soft grey linens.
If this trend has inspired you to create a look of your own, come visit our showroom, where you are welcome to experiment with our products for free!
Products pictured: Crinkle Blush Table Drape, Parker Gold Flatware, Burst Silver Chargers, Gold Candlesticks, Empire Glasses, Jane Gold Dishware, Platinum Paradise Dishware, Light Grey Polyester Napkin, Copper Mug, Parker Gold Flatware, Dottie Accent Plate, Farm Table, Glass Plain Gold Rim Charger, Belle Glasses, Linen – White Runner, Hurricane Lamp, Ava Blush Chargers, Royce Silver Flatware, Sonoma Glasses, Fairmont – Pewter Overlay (as runner), Burst Gold Charger, Emma Glasses, Sprinkle Ivory Runner, Charleston Dishware, Clear Votives, Cardinal Polyester Napkins.