Homepage
[rev_slider_vc alias="Home-Slider-Update1″]
New Modification & Express Delivery Fees beginning February 1st, 2019
It is never fun to announce new fees but we do our best here at Celebrations to be transparent. In order to properly accommodate all of our customers' needs and do so without interruption of already scheduled orders, we have decided to add two new fees. The first is the "Modification" fee of $50 which is for moderate last minute modifications to current orders that are done within the 72 hour prior to delivery window. The second is the "Express" delivery fee of $30 which will be for new deliveries scheduled for the same week as the event is being held.
Our showroom staff will send out a reminder email prior to the 72-hour window to allow customers to make their final changes prior to being charged the new fee.
We understand this can be frustrating and we would be happy to answer any questions about the specifics of these new fees. We always want you to have the absolute best experience with Celebrations and we look forward to servicing your next big event!JTNDZGl2JTIwc3R5bGUlM0QlMjJ0ZXh0LWFsaWduJTNBY2VudGVyJTNCJTIyJTNFJTNDaWZyYW1lJTIwd2lkdGglM0QlMjIxMDAlMjUlMjIlMjBoZWlnaHQlM0QlMjI1OTYlMjIlMjBzcmMlM0QlMjJodHRwcyUzQSUyRiUyRnBsYXllci52aW1lby5jb20lMkZ2aWRlbyUyRjE0OTA0NTQyOCUyMiUyMGZyYW1lYm9yZGVyJTNEJTIyMCUyMiUyMHRpdGxlJTNEJTIyQ2VsZWJyYXRpb25zJTIwUHJvbW8lMjIlMjB3ZWJraXRhbGxvd2Z1bGxzY3JlZW4lMjBtb3phbGxvd2Z1bGxzY3JlZW4lMjBhbGxvd2Z1bGxzY3JlZW4lM0UlM0MlMkZpZnJhbWUlM0UlM0MlMkZkaXYlM0UlMEElMEElM0MlMjEtLSUzQ2gyJTIwc3R5bGUlM0QlMjJ0ZXh0LWFsaWduJTNBY2VudGVyJTNCJTIyJTNFU2V0dGluZyUyMHRoZSUyMFN0YWdlJTNDJTJGaDIlM0UlMEElM0NwJTIwc3R5bGUlM0QlMjJ0ZXh0LWFsaWduJTNBY2VudGVyJTNCJTIyJTNFQnVpbGRpbmclMjB0aGUlMjAyMDE0JTIwVmFuaXR5JTIwRmFpciUyME9zY2FyJTIwUGFydHklMjAlNDAlMjBWYW5pdHklMjBGYWlyJTIwQWNhZGVteSUyMEF3YXJkcyUyMFBhcnR5JTNDJTJGcCUzRSUwQSUzQ2RpdiUyMHN0eWxlJTNEJTIydGV4dC1hbGlnbiUzQWNlbnRlciUzQiUyMiUzRSUzQ2lmcmFtZSUyMHdpZHRoJTNEJTIyOTYlMjUlMjIlMjBoZWlnaHQlM0QlMjI0MDAlMjIlMjBzcmMlM0QlMjJodHRwcyUzQSUyRiUyRnd3dy55b3V0dWJlLmNvbSUyRmVtYmVkJTJGSEdqdXQ0d24wb2clMjIlMjBmcmFtZWJvcmRlciUzRCUyMjAlMjIlMjBhbGxvd2Z1bGxzY3JlZW4lM0UlM0MlMkZpZnJhbWUlM0UlM0MlMkZkaXYlM0UtLSUzRQ==
Introducing Live Plant Rentals!
Need some greenery for your next event? You can now rent live plants, from a 4-foot Evergreen Bush to a 1-foot Large-Leaf Shrub. Visit the Live Plant Rentals page to browse our inventory and give us a call to add them to your order!JTNDaWZyYW1lJTIwc3JjJTNEJTIyaHR0cHMlM0ElMkYlMkZ3d3cuZ29vZ2xlLmNvbSUyRm1hcHMlMkZlbWJlZCUzRnBiJTNEJTIxMW0wJTIxM20yJTIxMXNlbiUyMTJzdXMlMjE0djE0NDI5NTI2OTAyNTUlMjE2bTglMjExbTclMjExc3lVUFRfWU92MXhvQUFBUWZEb2FoWXclMjEybTIlMjExZDM4Ljc4ODYwOTQyMzI4MDU4JTIxMmQtMTIxLjMwNDI4ODcxODM4MTQlMjEzZjMxNCUyMTRmMCUyMTVmMC43ODIwODY1OTc0NjI3NDY5JTIyJTIwd2lkdGglM0QlMjIxMDAlMjUlMjIlMjBoZWlnaHQlM0QlMjIzNjAlMjIlMjBmcmFtZWJvcmRlciUzRCUyMjAlMjIlMjBzdHlsZSUzRCUyMmJvcmRlciUzQTAlMjIlMjBhbGxvd2Z1bGxzY3JlZW4lM0UlM0MlMkZpZnJhbWUlM0U=
Connect with Celebrations! and stay in touch for our latest updates.
Testimonials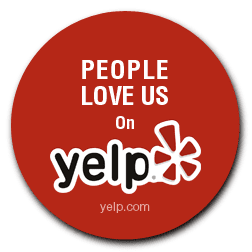 Planning for a Celebration of Life event while we were all still grieving was nothing short of ROUGH. What was NOT rough however was our interaction with Celebrations! …and thank goodness. Ordering over the phone was as simple as can be, as was pick up. Drop off? Even easier. Thank you wonderful ladies of Celebrations! Party Rentals and a special thank you to Rachel who took so much weight off of me during this particularly heavy time. Spectacular service.
HIGHEST RECOMMENDATION.
– Ana F.
See more testimonials on our Yelp page, and leave us a review of your own experience!
Don't miss our chair sale!
We are selling over 1,000 of our discontinued chairs! We are currently offering our White Padded Folding Chairs for $18 each plus tax, and our Off-White Samsonite Chairs for $7 each plus tax.
Chairs are sold as is, and they may not be sorted through. These chairs have been in our rental inventory for a number of years, and they could have scratches, discoloration, chips, etc. Please call our front office or email Lindsey@celebrationspartyrentals.com for more details. You MUST contact us before coming in to purchase chairs as they need to prepped in advance. Depending on the quantity of chairs you wish to buy, the prepping process will take 24-48 hours.JTNDaWZyYW1lJTIwc3JjJTNEJTIyaHR0cHMlM0ElMkYlMkZ3d3cuZ29vZ2xlLmNvbSUyRm1hcHMlMkZlbWJlZCUzRnBiJTNEJTIxMW0wJTIxM20yJTIxMXNlbiUyMTJzdXMlMjE0djE0NDI5NTI2OTAyNTUlMjE2bTglMjExbTclMjExc3lVUFRfWU92MXhvQUFBUWZEb2FoWXclMjEybTIlMjExZDM4Ljc4ODYwOTQyMzI4MDU4JTIxMmQtMTIxLjMwNDI4ODcxODM4MTQlMjEzZjMxNCUyMTRmMCUyMTVmMC43ODIwODY1OTc0NjI3NDY5JTIyJTIwd2lkdGglM0QlMjIxMDAlMjUlMjIlMjBoZWlnaHQlM0QlMjIzNjAlMjIlMjBmcmFtZWJvcmRlciUzRCUyMjAlMjIlMjBzdHlsZSUzRCUyMmJvcmRlciUzQTAlMjIlMjBhbGxvd2Z1bGxzY3JlZW4lM0UlM0MlMkZpZnJhbWUlM0U=Celebrations Party Rentals and Tents is proud to announce the launch of a brand new store and location in Reno!!Check out our fabulous showroom at our new location: 8845 Washington Blvd, Suite 140, Roseville, CA 95678. View MapCelebrations! Party Rentals was awarded Best Rentals in 2012 and 2013! Know what our clients have to say about us. Read TestimonialsSetting the Stage! Celebrations! building the 2014 Vanity Fair Oscar Party at Vanity Fair Academy Awards Party. Watch VideoJTNDYSUyMGhyZWYlM0QlMjJodHRwJTNBJTJGJTJGd3d3LmNlbGVicmF0aW9uc3BhcnR5cmVudGFscy5jb20lMkZ0YWJsZS1kZXNpZ24tY2VudGVyJTJGY29uZmlndXJlJTJGOTcwMSUyRiUyMiUzRSUzQ2ltZyUyMHNyYyUzRCUyMmh0dHAlM0ElMkYlMkZ3d3cuY2VsZWJyYXRpb25zcGFydHlyZW50YWxzLmNvbSUyRndwLWNvbnRlbnQlMkZ1cGxvYWRzJTJGMjAxOCUyRjA4JTJGbGFyZ2UtdGlsZS10YWJsZWRlc2lnbmNlbnRlci5qcGclMjIlMjBjbGFzcyUzRCUyMmJhbm5lcjFpbWclMjIlM0UlM0NkaXYlMjBjbGFzcyUzRCUyMmJhbm5lcjElMjIlM0UlM0MlMkZkaXYlM0UlM0MlMkZhJTNFJTNDYSUyMGhyZWYlM0QlMjJodHRwJTNBJTJGJTJGd3d3LmNlbGVicmF0aW9uc3BhcnR5cmVudGFscy5jb20lMkZwcm9kdWN0LWNhdGVnb3J5JTJGZXZlbnQtcmVudGFscyUyRmxpdmUtcGxhbnQtcmVudGFscyUyRiUyMiUzRSUzQ2ltZyUyMHNyYyUzRCUyMmh0dHAlM0ElMkYlMkZ3d3cuY2VsZWJyYXRpb25zcGFydHlyZW50YWxzLmNvbSUyRndwLWNvbnRlbnQlMkZ1cGxvYWRzJTJGMjAxOCUyRjExJTJGUGxhbnQtVGlsZS5qcGclMjIlMjBjbGFzcyUzRCUyMmJhbm5lcjJpbWclMjIlM0UlM0NkaXYlMjBjbGFzcyUzRCUyMmJhbm5lcjIlMjIlM0UlM0MlMkZkaXYlM0UlM0MlMkZhJTNFJTBBJTNDYSUyMGhyZWYlM0QlMjJodHRwJTNBJTJGJTJGd3d3LmNlbGVicmF0aW9uc3BhcnR5cmVudGFscy5jb20lMkZuZXdlc3QtaXRlbXMlMkYlMjIlM0UlM0NpbWclMjBzcmMlM0QlMjJodHRwJTNBJTJGJTJGd3d3LmNlbGVicmF0aW9uc3BhcnR5cmVudGFscy5jb20lMkZ3cC1jb250ZW50JTJGdXBsb2FkcyUyRjIwMTYlMkYwMSUyRmJhbm5lci00YS0zLXN0YXRpYy0xLmpwZyUyMiUyMGNsYXNzJTNEJTIyYmFubmVyM2ltZyUyMiUzRSUzQ2RpdiUyMGNsYXNzJTNEJTIyYmFubmVyMyUyMiUzRSUzQyUyRmRpdiUzRSUzQyUyRmElM0UlMEElMEElMEE=