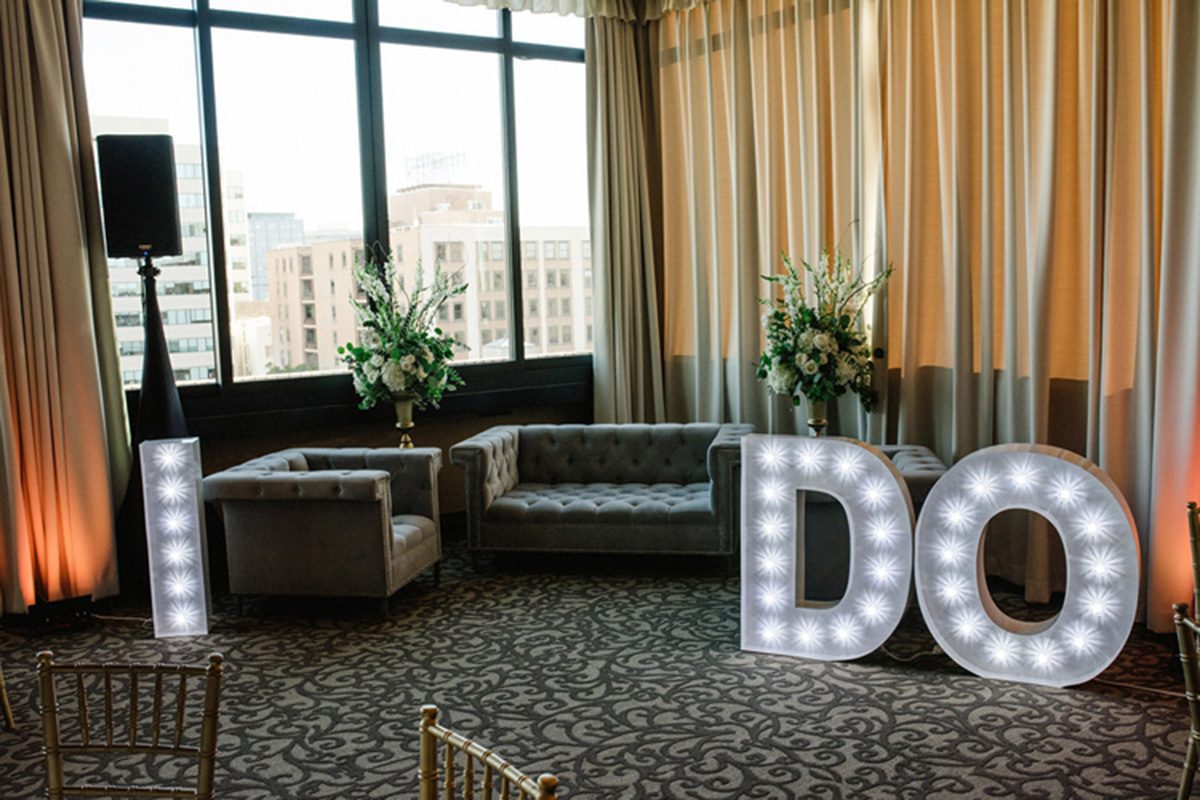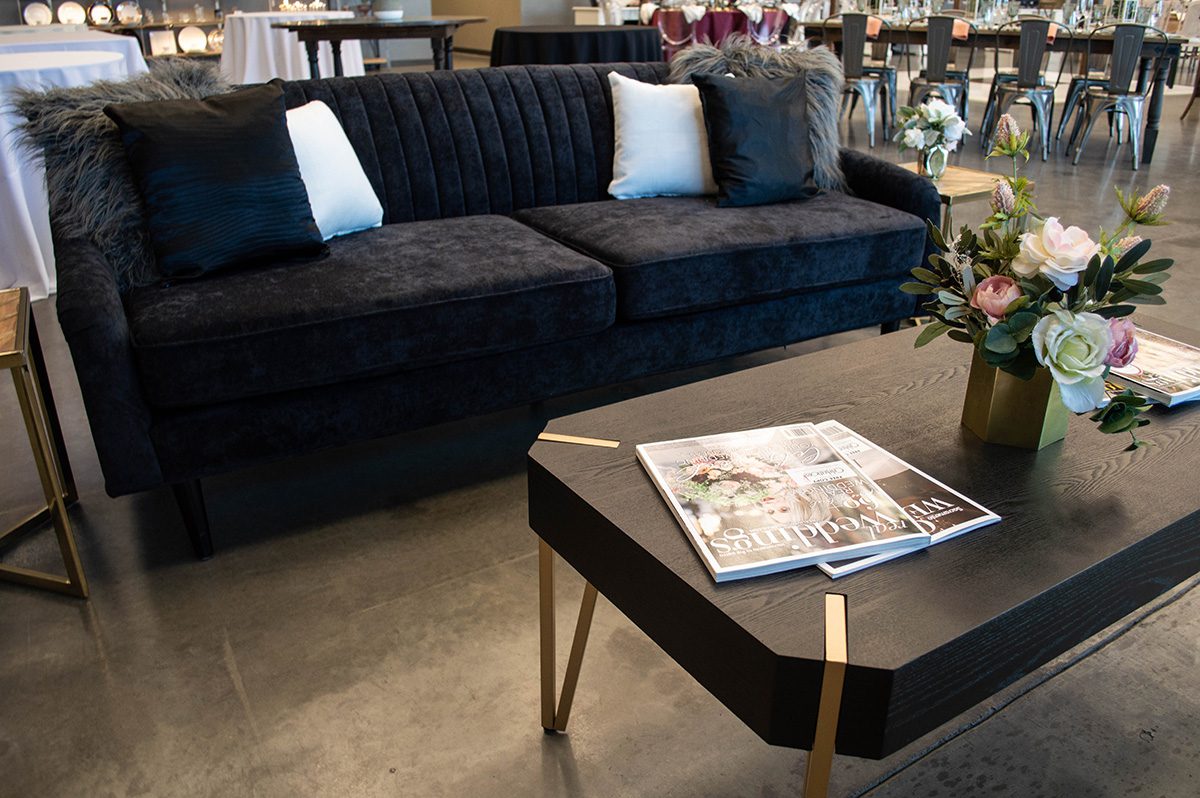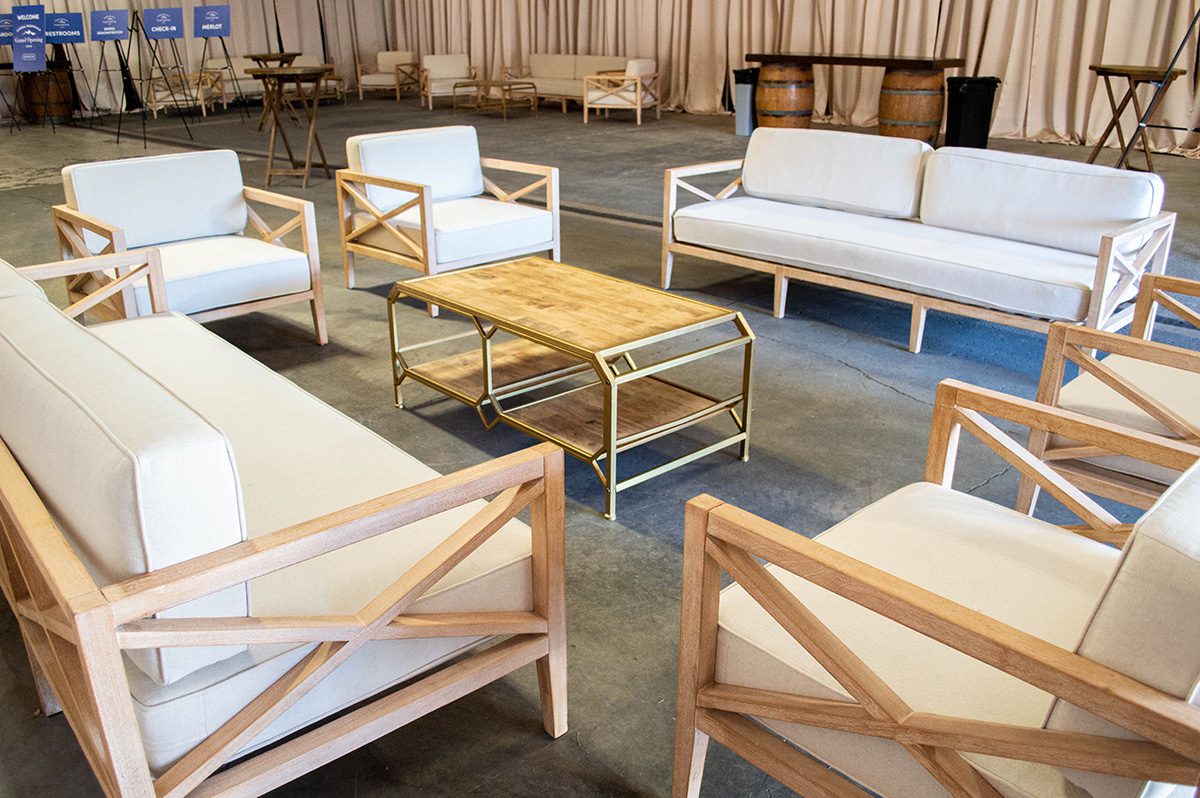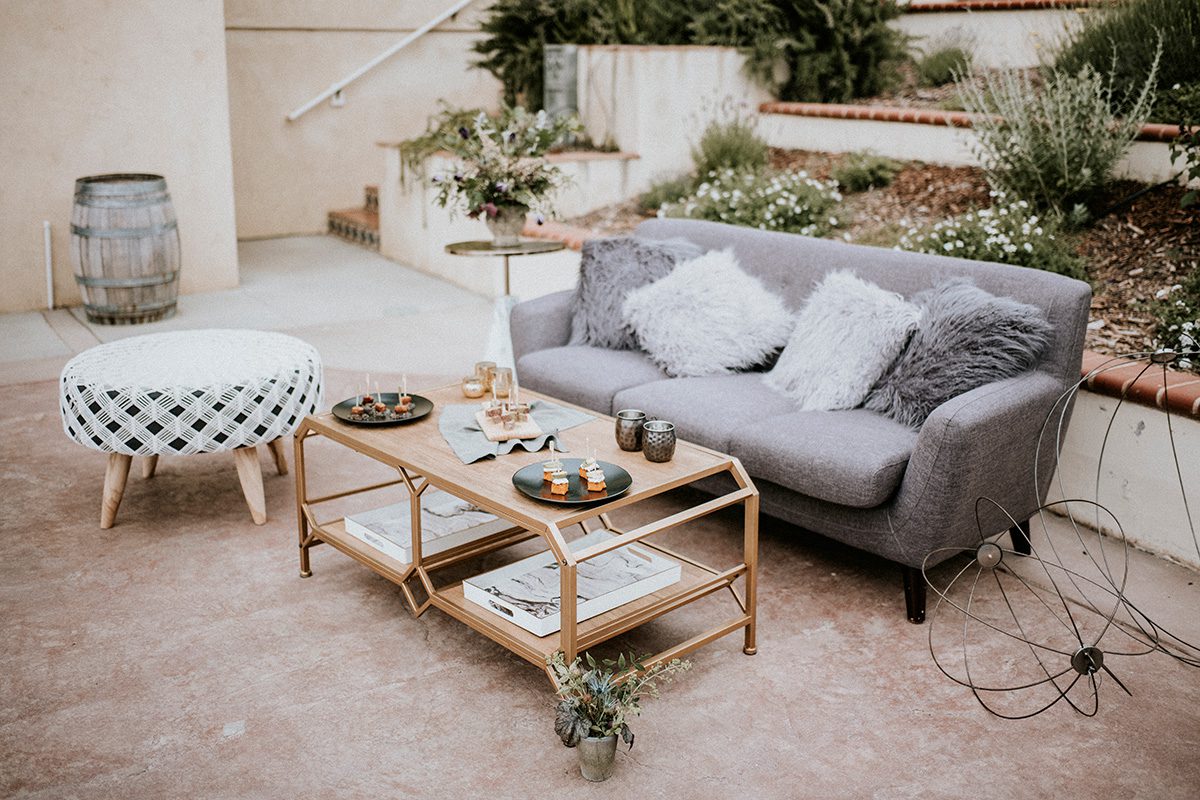 As long as there are guests at your event, a lounge area is always a big hit! It's the perfect place to take a break from the dance floor, have great conversations, or sip on cocktails. Here are some ideas of how to incorporate a lounge area into any type of event, and some tips on how to style it.
1. Wedding
A lounge area at your wedding reception is bound to be a popular addition, both for style and function! Not only do lounge areas make for some beautiful detail photos, it also provides comfort for your guests so they can enjoy celebrating well into the evening. While a lounge area can be a welcome break from the dance floor, try to position it away from the source of music so that its occupants can carry on a conversation. Near the bar or in an unused corner of the room are great places to put a lounge.
2. Corporate Event
From holiday parties to large conferences, a lounge area can immediately take a corporate event from stuffy to relaxed. If your event is more of a party, the function serves the same as the wedding lounge, offering a place for guests to sit back and enjoy. But don't overlook the benefits of a lounge area at a conference or workshop event! Providing attendees with a comfortable seating area, whether it's designated for breaks or incorporated right into the active space, can make attendees more at ease, ready to learn and contribute, and productive.
3. Baby Shower
When planning a baby shower, the addition of a lounge area will be appreciated by all the guests, but is almost a necessity for the parents-to-be. A designated spot for the guests of honor will give them a focal place to sit while opening gifts and provide a comfortable location to socialize with guests throughout the evening.
4. Personal Parties (Birthday, Anniversary, Graduation, etc.)
Similar to the baby shower lounge, a designated spot for your guest(s) of honor makes it easier for them to open gifts and socialize with guests in a focal location. But it's also an ideal seating option for parties that won't be hosting a formal sit-down meal. Sofas, chairs, coffee tables and side tables are enough to provide ample seating and table space for beverages and any finger-food appetizers. Adding some cocktail tables and barstools can mix up the look and provide even more seating and table space.
Photo 1: Leyton Chair, Leyton Loveseat.
Photo 2: Betty Coal Sofa, Brooklyn Coffee Table, Phoenix Side Table.
Photo 3: Hudson Chair, Hudson Sofa, Harper Coffee Table, Zephyr Cocktail Tables, Wine Barrel Bar.
Photo 4: Draper Sofa, Harper Coffee Table, Luna Ottoman, Element Side Table, Wire Spheres, Faux Marble Trays, Copper Mugs.