Forced Air Heater – 80
$

150.00
No Fumes and Thermostat Controlled
Intended for Use in Enclosed Tents
DELIVERY REQUIRED
Also Available in Larger Size
Color: White
Add to cart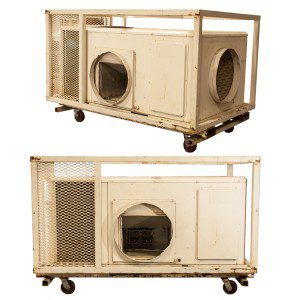 HVAC Units
HVAC Units are great for long term tent installations for heat and/or air conditioning.  They are also perfect to cool down tents in the hot summer months.
Color:  White
Price Upon Request
Read more
Peak Style Tents
Create a Spectacular Event with a Festival Tent
Festival Tents are perfect for any outdoor event and are available in a variety of sizes. From concerts to backyard barbeques, Festival Tents are ideal for any situation.
Available Sizes: 10' x 10', 10' x 20', 15' x 15', 15' x 20' and 20' x 20'
Visit the Celebrations! Gallery for more tent and event images.
Read more
Portable Cooler
$

150.00
Portable cooler on wheels. Cools enclosed areas up to 1600 square feet. Water source required. 4.3A/430W.
Color: Grey
Size: 28″ Long x 17″ Wide x 45″ Tall; 57 pounds; 14.6 gallon reservoir capacity.
Add to cart